"I've worked with Greg on several projects over the course of the past two years. He has more than exceeded the expectations of everyone involved and has surely become someone I can count on when putting together one of my projects. I'd recommend him to anyone looking to get some quality artwork done to bring their project to life."
Sean Henri / Pepperland Marketing
"Greg has done tremendous design work for our team over the past few years. We regularly rely on his talent and expertise for anything from landing page design to social media graphics. I strongly recommend his services."

Sharon / Respect Due Records
"Greg has become a staple to our brand. He handles all projects in a timely manner and communicates with us to ensure we are 100% satisfied. From artwork to the template layouts he puts forward the best effort to make the project look amazing. He is the first person we reach out to when we need assistance with designing a project."

Ryan Atkins / J.R. Merritt Controls
"Greg has been a very strong asset for our company and his work will have a lasting impact. He developed a new vision for our branding through research, learning our highly technical products and interviews with employees and customers."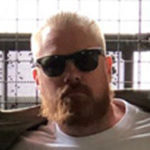 DJ Chong Wizard / Chong Wizard Records
"Greg Rappa is a consummate professional. Very easy to work with and always delivers quality work on time."

Herman Galatas Jr. / Hot Shot Hub
"Working with Greg was an absolute pleasure. His ability to deliver on our vision and purpose was crucial. We will continue to use him on our journey."